Langcaster pickups have the widest frequency range, no hummm, built-in pre-amp and overdrive with gain control.
Sound clean as a bell and are only 100 Ohm and can be played through to any Amp, Mixer, PA or PC.
There is no treble loss when using long cords and has a built-in sweet sounding Overdrive with gain control pot.


Lancaster guitars are made from 35.000 year old swamp Kauri.
Langcaster ™ guitars made from stunning 35,000 year old swamp Kauri,
are fitted with innovated technology guitar pickups & overdrive option, a worlds first !.

If you want a stunning looking body, want recording with clean pickup sound and no hum,
want the best sounding pickups in the world , Langcaster has it !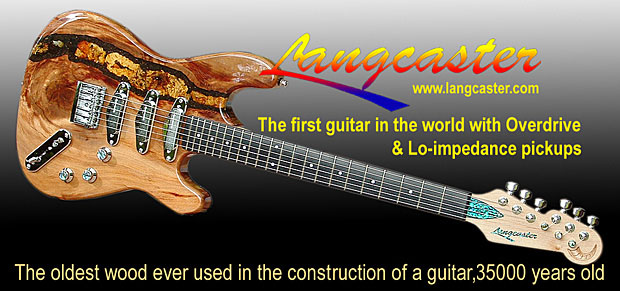 All langcaster guitars are fitted with the innovated technology Langcaster made guitar pickups & overdrive.