Testimonials on Harmony Central the place to be for what players have to say about Langcaster & Pickups.
| | |
| --- | --- |
| | Kara Gordon is the top Shredder player in New Zealand and has now Langcaster pickups in his guitars see this amazing player on the video page and on YouTube. |
TESTIMONIALS:

LANGCASTER REVIEW by KARA GORDON

I had Langcaster single coil pickups put in my Fender Strat and Langcaster humbuckers installed in my Ibanez and
I am so impressed with the clarity in sound I now have that I never use ather pickus anymore!.
I used my start with the Langcaster single coil pickups at a recent blues jam.
I got complaints from the other guitarists that my guitar was drowning out their 70's vintage Fender strats.
My amp was set at volume four and theirs were set at 10. Needless to say, these pickups are hot.
As for the guitar with the Langcaster humbuckers, in terms of metal and shredding, it is just so easy to play. It is like having a Ford Escort and I've been given the keys to a Ferrari.
The guitar is so grunty with such a defined tone so when I do chunky rhythm, I feel like I'm cheating when it comes to shredding.
It is just so easy to play because the pickups are so sensitive.
I have also done a few laid back gigs where I have plugged the Ibanez straight into a PA and it has been mistaken for having an acoustic guitar.
Also not to for get he Langcaster built in overdrive has been a great boost to my sound especially when it is solo time with the band.
I'm so wrapped with these pickups and the great tonal quality it has given my guitars.
I would like to thank Langcaster so much for making my guitars sing.
Go ahead and do yourself and your tone a favor and get these pickups installed in your guitar.
Better yet, buy one of these amazing one off Langcaster guitars made of 35000 year old swamp Kauri wood with these amazing pickups and built in overdrive already installed.
There are not many other guitarist with this sound and in my opinion, they sound better than Les Paul, Strats or Ibanez. fror sure.

Kara Gordon.
----------------------------------
From Austin USA James Hoeffner Attorney andguitar collector.
Dear Joh,
I have no electronics background and I purchased my first soldering iron about a month ago for a minor job.
Your instructions seemed clear enough so I thought I would take a crack at it rather than let a professional.
I followed your directions on the video and when I fired it up, it worked perfect the first time.
But I really want to talk about the pickups. I put them on a very cheap Ravens West guitar that I purchased on Craigslist for $225.
Although it looks great, they had to cut some corners including the pickup department. It really did not measure up to my $2,000 strat
nor to my "Gray Ghost" special issue Studio Les Paul - until I put your pickups in.
There is no comparison.
My Ravens West now clearly has the best tone, and when I say clearly, I mean "clearly".
No hum, no trash with the sound. Each note stands out for itself. No muddled mixed up tones.
And the overdrive is perfect. It has some great bite without going into the mud.
These pickups are pretty brilliant. And at $290, they are a steal. No hum, great tone, and great overdrive all in one little package. Amazing.
Thank you for following your passion and creating these pickups. They are a great gift to the world of music.
Your buddy from Texas, Jim
PS - Feel free to use any part of this email in promoting your pickups. You are the real deal.
-------------------------
From: "Bill Rowell" <rowell@ctcweb.net> Florida USA Installer !!
Hi Joh, Pickups are installed and sound great..!!
They actually are quite different from what I expected.
First impressions are wonderful attack and sustain on the higher register and as crisp or smooth as I select without touching the amp.
Boost is great and very controllable without creating noise like some pedals. 
I have to tear the guitar down again for final fret polishing and setting intonation and relief but I wanted to get an idea of the sound quality.
This one is a chambered body so it will sound different than the next one.
Thanks for a great product and I am getting ready for the next set.
Bill Key West, Fl. 33040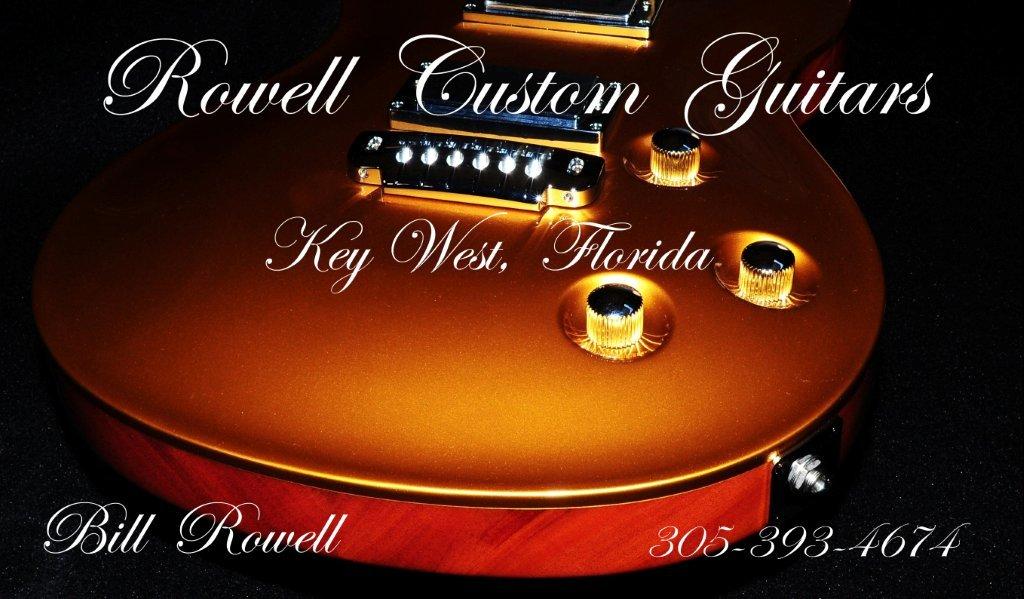 ----------------------------
From Vasalis in GREECE
Dear Joh,
Thanks for the fast delivery.
The packet was a surprise. I have just finish the instalation and make some tests trying also to set up fingerboard and bridge.
One thing I have to say. AMAZING!!!!!!!!!!!!!! FANTASTIC!!!!!!!!!!!!!!. I am 50 years old and this is the first time I am so surprised.
NO WORDS TO SAY!!!!!!!!!!!!!. 
A very cheap guitar became a unique instrument. >From now on I am a believer.
Are you Looking for a reseller in Greece?

Thanks a Lot.
Near Christmas I will order again for my Peavy or Artcore.
Greetings from Greece. We still keep on rocking.

Vasilis